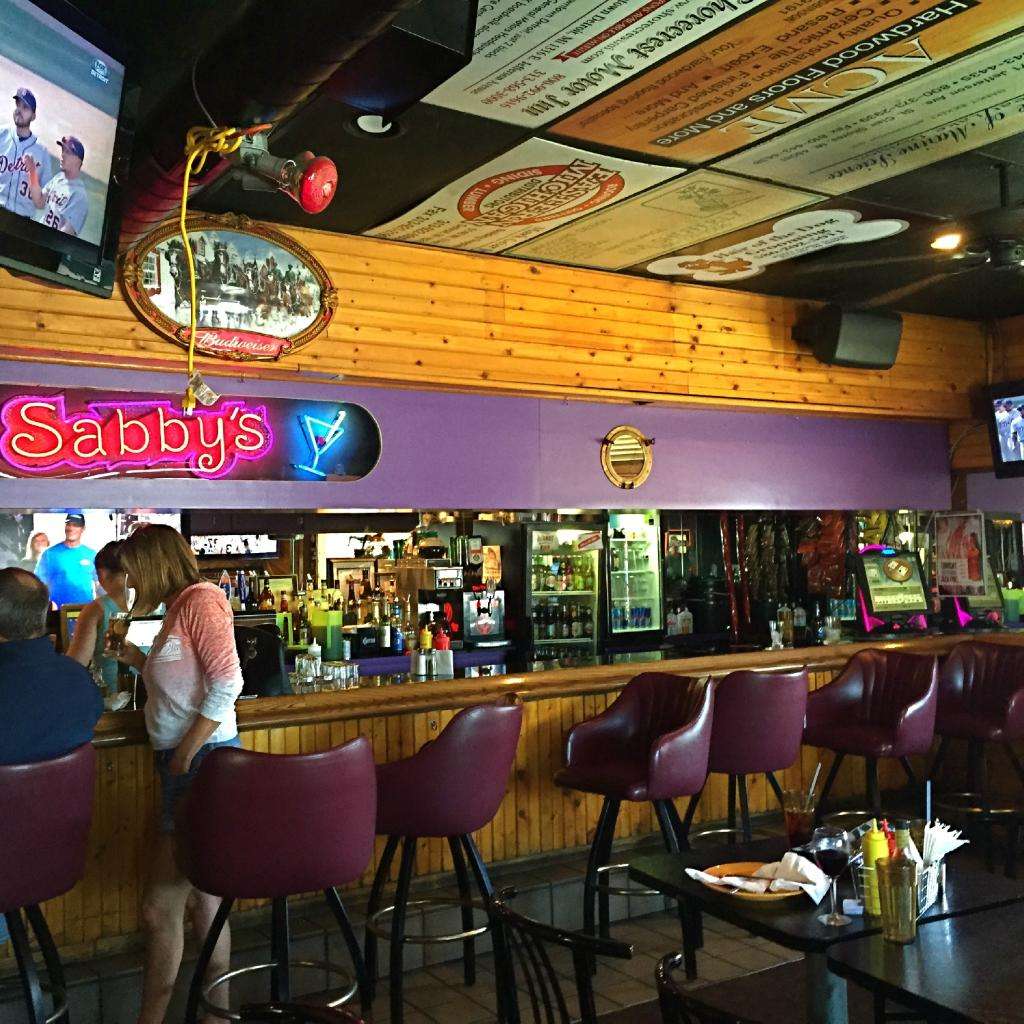 About Us
It's the food! . . . It's the friends!
Sabby's is your favorite hangout with friends! It is the perfect blend as the corner bar and your lunch and dinner restaurant.
Located at the intersection of 10 Mile Road and Harper, at Sabby's, you can grab a beer, burger and fries and enjoy a seat at the bar to watch a sports game on one of the many big screen TVs. The food will satisfy anyone's craving: Many specialty "bar" appetizers and deli style sandwiches, and for those who are hungrier: Complete steaks, seafood, and chicken dinners and lunches. Daily specials. And of course, a full bar with a variety of suds.
Sabby's serves a fun, hip crowd and has a large outdoor, covered patio for eating, drinking, and just hanging out.